Bucktons 2017 Calendar
Who is online?
In total there are
27
users online :: 2 Registered, 0 Hidden and 25 Guests :: 1 Bot
David
,
oldstrain
Most users ever online was
144
on Thu Apr 05, 2012 11:37 am
Pigeon World Forum, Fancier of the Year Trophy.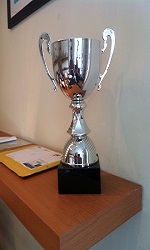 Top posting users this week
Sir Rene Archer wins 1st & 2nd club.
Rene Archer wins 1st and 2nd from Messac 118 miles on the 02/06/12 with a 2year old Jan Aarden which was lightly raced as a yearling...... Rene also took 1st on the 19/05/12 from Carentan 62 miles with a Barker, his daughters were also 2nd in the same race where they were the only birds home on the day.....Well done to Rene and his daughters.
Links.
Statistics
We have 1094 registered users
The newest registered user is Tony scaife

Our users have posted a total of 153849 messages in 10177 subjects

Oldstrain/Darren`s Winner of winners. 2012.
From Fed Topper to Master Chef
The N.E.H.U race from Melton Mowbray 21/4/2012 was won by Peel bros of South Shields, they took 1st club 1st fed, also taking 2nd and 4th club and 15 of the 25 birds clocked in the club......well done Peel brothers.
John Gibbs young pied/grizzle winner.
Author
Message
halcanada
Youngbird





Posts

: 1431


Join date

: 2014-03-11


Age

: 77


Location

: Southern Ontario. Canada.



Subject: Very surprised! Wed Aug 02, 2017 1:45 pm

---

WinSpeed-1                     Central Elgin R.P.C.              07/29/17-19:02
                                Weekly Race Report                      Page 1
                           Open and Junior Category
Name: 11C GEORGETOWN               Young Bird Race            Flown: 07/29/2017
Release(C): 08:45  Birds: 88    Lofts: 3                    Station: GEORGETOWN
Weather (Rel)                            (Arr)

POS NAME          BAND NUMBER        CLR  X ARRIVAL   KMS    TOWIN      MPM  PT
 1 Hickton, H/13  418    CU   17           10:57:09 192.581 00.00 1457.288 100
 2 Bukli, And/45   51    CU   17           10:22:16 140.438 00.54 1443.674  99
 3 Bukli, Andy   2809    CU   17           10:22:33  2/ 45  01.11 1439.481  98
 4 Bukli, Andy     71    CU   17           10:23:47  3/ 45  02.25 1421.510  97
 5 Bukli, Andy     58    CU   17           10:30:01  4/ 45  08.39 1337.142  96
 6 Bukli, Andy   2816    CU   17           10:30:20  5/ 45  08.58 1333.123  95
 7 Bukli, Andy     63    CU   17           10:30:28  6/ 45  09.06 1331.438  94
 8 Bukli, Andy   2807    CU   17           10:31:45  7/ 45  10.23 1315.432  93
 9 Bukli, Andy   2808    CU   17           10:32:06  8/ 45  10.44 1311.134  92
--------------------------------- Above are 10 percent ------------------------
10 Bukli, Andy     60    CU   17           10:32:30  9/ 45  11.08 1306.256  91
11 Platteeuw,/30  133    CU   17           10:29:52 135.088 12.10 1288.186  90
12 Hickton, Hal   420    CU   17           11:14:40  2/ 13  17.30 1286.730  89
Only bothered clocking 2. Others not far behind 2nd one.

oldstrain
Oldbird





Posts

: 10114


Join date

: 2011-01-03



Subject: Re: Very surprised! Wed Aug 02, 2017 2:45 pm

---

well done hal first 4 are way out in front

Lofty
Youngbird





Posts

: 1338


Join date

: 2015-10-07


Location

: Swansea



Subject: Re: Very surprised! Wed Aug 02, 2017 3:06 pm

---

Nice result Hal, well done buddy

Boosey
Youngbird





Posts

: 1357


Join date

: 2013-08-09


Age

: 46


Location

: Basildon, Essex



Subject: Re: Very surprised! Wed Aug 02, 2017 5:44 pm

---

peel bros
Oldbird





Posts

: 9288


Join date

: 2009-03-27


Age

: 52


Location

: south shields



Subject: Re: Very surprised! Wed Aug 02, 2017 9:21 pm

---

Don Webb
Oldbird





Posts

: 13877


Join date

: 2009-03-27


Age

: 44


Location

: Tipton



Subject: Re: Very surprised! Wed Aug 02, 2017 10:52 pm

---

Great result Hal

Knackered
Oldbird





Posts

: 5661


Join date

: 2013-03-11



Subject: Re: Very surprised! Thu Aug 03, 2017 5:19 am

---

Lofty wrote:

Nice result Hal, well done buddy

Same, same . Panic, panic didn't apply for the winner of Hal's etc Roy I suspect, when on his own for the last 50 odd km's. So !!! enjoy your win Hal & one for the memory bank .  

blueskylofts
Youngbird





Posts

: 1333


Join date

: 2016-02-28


Age

: 63


Location

: Pontivy, Central Brittany, FRANCE



Subject: Re: Very surprised! Thu Aug 03, 2017 5:35 am

---

Very good result Hal - well done you.

Phil

halcanada
Youngbird





Posts

: 1431


Join date

: 2014-03-11


Age

: 77


Location

: Southern Ontario. Canada.



Subject: Re: Very surprised! Thu Aug 03, 2017 4:24 pm

---

peed-1 SWOA 07/31/17-18:31
Weekly Race Report Page 1
Open and Junior Category
Name: 11C GEORGETOWN Young Bird Race Flown: 07/29/2017
Release(C): 08:45 Birds: 370 Lofts: 9 Station: GEORGETOWN
Weather (Rel) (Arr)

POS NAME BAND NUMBER CLR X ARRIVAL KMS TOWIN MPM PT
1 Rob Smith/73 12909 CU 17 CU 10:05:10 126.717 00.00 1580.663 92
2 Rob Smith 12920 CU 17 CU 10:05:17 2/ 73 00.06 1578.366 91
3 Rob Smith 12907 CU 17 CU 10:05:20 3/ 73 00.09 1577.384 89
4 Rob Smith 12944 CU 17 CU 10:05:24 4/ 73 00.13 1576.076 88
5 Rob Smith 12914 CU 17 CU 10:05:25 5/ 73 00.14 1575.749 87
6 Rob Smith 12924 CU 17 CU 10:05:25 6/ 73 00.15 1575.717 86
7 Rob Smith 12989 CU 17 CU 10:05:25 7/ 73 00.15 1575.684 84
8 Rob Smith 12926 CU 17 CU 10:05:26 8/ 73 00.15 1575.423 83
9 Rob Smith 12902 CU 17 CU 10:05:27 9/ 73 00.16 1575.096 82
10 Rob Smith 12974 CU 17 CU 10:05:27 10/ 73 00.17 1575.064 81
11 Rob Smith 12955 CU 17 CU 10:05:28 11/ 73 00.17 1574.770 79
12 Rob Smith 12948 CU 17 CU 10:05:28 12/ 73 00.18 1574.738 78
13 Rob Smith 12936 CU 17 CU 10:05:28 13/ 73 00.18 1574.705 77
14 Rob Smith 12964 CU 17 CU 10:05:31 14/ 73 00.20 1573.792 75
15 Rob Smith 12917 CU 17 CU 10:05:31 15/ 73 00.21 1573.760 74
16 Rob Smith 12939 CU 17 CU 10:05:32 16/ 73 00.21 1573.467 73
17 Rob Smith 12968 CU 17 CU 10:05:32 17/ 73 00.22 1573.434 72
18 Rob Smith 12987 CU 17 CU 10:05:33 18/ 73 00.22 1573.141 70
19 Rob Smith 12958 CU 17 CU 10:05:34 19/ 73 00.23 1572.816 69
20 Rob Smith 12922 CU 17 CU 10:05:34 20/ 73 00.24 1572.783 68
21 Rob Smith 12973 CU 17 CU 10:05:35 21/ 73 00.24 1572.490 67
22 Rob Smith 12910 CU 17 CU 10:05:35 22/ 73 00.25 1572.458 65
23 Rob Smith 12980 CU 17 CU 10:05:36 23/ 73 00.25 1572.165 64
24 Rob Smith 12921 CU 17 CU 10:05:36 24/ 73 00.26 1572.133 63
25 Rob Smith 12982 CU 17 CU 10:05:38 25/ 73 00.27 1571.515 62
26 Rob Smith 12916 CU 17 CU 10:05:38 26/ 73 00.28 1571.483 60
27 Rob Smith 12950 CU 17 CU 10:05:40 27/ 73 00.29 1570.866 59
28 Rob Smith 12966 CU 17 CU 10:05:40 28/ 73 00.30 1570.833 58
29 Rob Smith 12925 CU 17 CU 10:05:41 29/ 73 00.30 1570.541 57
30 Rob Smith 12963 CU 17 CU 10:05:43 30/ 73 00.32 1569.893 55
31 Rob Smith 12972 CU 17 CU 10:05:43 31/ 73 00.33 1569.860 54
32 Rob Smith 12984 CU 17 CU 10:05:44 32/ 73 00.33 1569.569 53
33 Rob Smith 12918 CU 17 CU 10:05:44 33/ 73 00.34 1569.536 52
34 Rob Smith 12942 CU 17 CU 10:05:44 34/ 73 00.34 1569.504 50
35 Rob Smith 12960 CU 17 CU 10:05:46 35/ 73 00.35 1568.921 49
36 Rob Smith 12915 CU 17 CU 10:05:49 36/ 73 00.38 1567.950 48
37 Rob Smith 12977 CU 17 CU 10:05:54 37/ 73 00.43 1566.335 47
--------------------------------- Above are 10 percent ------------------------
38 Rob Smith 12952 CU 17 CU 10:05:57 38/ 73 00.46 1565.368 45
39 Rob Smith 12967 CU 17 CU 10:05:59 39/ 73 00.48 1564.723 44
40 Rob Smith 12979 CU 17 CU 10:06:03 40/ 73 00.52 1563.436 43
41 Rob Smith 12928 CU 17 CU 10:06:05 41/ 73 00.54 1562.794 42
42 Zenon Bron/83 248 CU 17 LIH 10:06:53 127.919 00.57 1562.216 40
43 Rob Smith 12954 CU 17 CU 10:06:07 42/ 73 00.56 1562.151 39
44 Rob Smith 12971 CU 17 CU 10:06:10 43/ 73 00.59 1561.189 38
45 Rob Smith 12941 CU 17 CU 10:06:17 44/ 73 01.06 1558.948 36
46 Zenon Broniar 204 CU 17 LIH 10:07:05 2/ 83 01.09 1558.409 35
47 Zenon Broniar 279 CU 17 LIH 10:07:07 3/ 83 01.11 1557.777 34
48 Rob Smith 12923 CU 17 CU 10:06:21 45/ 73 01.10 1557.671 33
49 Zenon Broniar 262 CU 17 LIH 10:07:08 4/ 83 01.12 1557.461 31
50 Zenon Broniar 261 CU 17 LIH 10:07:09 5/ 83 01.13 1557.145 30
51 Zenon Broniar 207 CU 17 LIH 10:07:09 6/ 83 01.13 1557.113 29
52 Zenon Broniar 259 CU 17 LIH 10:07:11 7/ 83 01.15 1556.513 28
53 Zenon Broniar 206 CU 17 LIH 10:07:11 8/ 83 01.15 1556.482 26
54 Zenon Broniar 265 CU 17 LIH 10:07:12 9/ 83 01.16 1556.198 25
55 Zenon Broniar 241 CU 17 LIH 10:07:14 10/ 83 01.18 1555.567 24
56 Zenon Broniar 233 CU 17 LIH 10:07:14 11/ 83 01.18 1555.535 23
57 Zenon Broniar 218 CU 17 LIH 10:07:16 12/ 83 01.20 1554.936 21
58 Zenon Broniar 268 CU 17 LIH 10:07:17 13/ 83 01.21 1554.622 20
59 Zenon Broniar 254 CU 17 LIH 10:07:20 14/ 83 01.24 1553.677 19
WinSpeed-1 SWOA 07/31/17-18:31
Weekly Race Report Page 2
Open and Junior Category
Name: 11C GEORGETOWN Young Bird Race Flown: 07/29/2017

POS NAME BAND NUMBER CLR X ARRIVAL KMS TOWIN MPM PT
60 Rob Smith 12913 CU 17 CU 10:06:45 46/ 73 01.34 1550.049 18
61 Joe Winser/11 618 CU 17 LIH 10:11:22 133.279 02.02 1543.178 16
62 Joe Oberda/39 172 CU 17 LIH 10:10:17 131.507 02.05 1542.003 15
63 Joe Oberda 199 CU 17 LIH 10:10:17 2/ 39 02.05 1541.973 14
64 Joe Oberda 181 CU 17 LIH 10:10:18 3/ 39 02.06 1541.702 13
65 Joe Oberda 183 CU 17 LIH 10:10:19 4/ 39 02.07 1541.401 11
66 Joe Oberda 162 CU 17 LIH 10:10:20 5/ 39 02.08 1541.100 10
67 Joe Oberda 270 CU 17 LIH 10:10:21 6/ 39 02.09 1540.799 9
68 Joe Oberda 200 CU 17 LIH 10:10:22 7/ 39 02.10 1540.498 8
69 Joe Oberda 173 CU 17 LIH 10:10:23 8/ 39 02.11 1540.197 6
70 Joe Oberda 171 CU 17 LIH 10:10:26 9/ 39 02.14 1539.296 5
71 Joe Oberda 167 CU 17 LIH 10:10:27 10/ 39 02.15 1538.995 4
72 Joe Oberda 163 CU 17 LIH 10:10:28 11/ 39 02.16 1538.695 3
73 Joe Oberda 184 CU 17 LIH 10:10:29 12/ 39 02.17 1538.395 1
74 Joe Oberda 154 CU 17 LIH 10:10:33 13/ 39 02.21 1537.197 0
--------------------------------- Above are 20 percent ------------------------
75 Joe Oberda 164 CU 17 LIH 10:10:33 14/ 39 02.21 1537.167 0
76 Joe Oberda 166 CU 17 LIH 10:10:35 15/ 39 02.23 1536.598 0
77 Joe Oberda 192 CU 17 LIH 10:10:38 16/ 39 02.26 1535.701 0
78 Joe Oberda 182 CU 17 LIH 10:10:38 17/ 39 02.26 1535.671 0
79 Zenon Broniar 693 CU 17 LIH 10:08:31 15/ 83 02.35 1531.664 0
80 Zenon Broniar 251 CU 17 LIH 10:08:36 16/ 83 02.40 1530.137 0
81 Zenon Broniar 203 CU 17 LIH 10:08:39 17/ 83 02.43 1529.222 0
82 Zenon Broniar 258 CU 17 LIH 10:08:39 18/ 83 02.43 1529.192 0
83 Zenon Broniar 17397 CU 17 TD 10:08:42 19/ 83 02.46 1528.309 0
84 Zenon Broniar 221 CU 17 LIH 10:08:45 20/ 83 02.49 1527.396 0
85 Zenon Broniar 246 CU 17 LIH 10:08:46 21/ 83 02.50 1527.092 0
86 Zenon Broniar 220 CU 17 LIH 10:08:50 22/ 83 02.54 1525.878 0
87 Zenon Broniar 249 CU 17 LIH 10:08:52 23/ 83 02.56 1525.272 0
88 Zenon Broniar 282 CU 17 LIH 10:08:53 24/ 83 02.57 1524.968 0
89 Zenon Broniar 201 CU 17 LIH 10:08:54 25/ 83 02.58 1524.666 0
90 Zenon Broniar 219 CU 17 LIH 10:08:54 26/ 83 02.58 1524.635 0
91 Zenon Broniar 247 CU 17 LIH 10:09:03 27/ 83 03.07 1521.945 0
92 Zenon Broniar 236 CU 17 LIH 10:09:08 28/ 83 03.12 1520.437 0
93 Ed Dobacze/27 540 CU 17 LIH 10:06:39 124.040 03.10 1519.162 0
94 Zenon Broniar 227 CU 17 LIH 10:09:14 29/ 83 03.18 1518.632 0
95 Ed Dobaczewsk 555 CU 17 LIH 10:06:44 2/ 27 03.15 1517.613 0
96 Zenon Broniar 217 CU 17 LIH 10:09:27 30/ 83 03.31 1514.736 0
97 Ed Dobaczewsk 566 CU 17 LIH 10:06:55 3/ 27 03.26 1514.216 0
98 Ed Dobaczewsk 531 CU 17 LIH 10:06:58 4/ 27 03.29 1513.293 0
99 Zenon Broniar 202 CU 17 LIH 10:09:33 31/ 83 03.37 1512.944 0
100 Zenon Broniar 276 CU 17 LIH 10:09:34 32/ 83 03.38 1512.646 0
101 Ed Dobaczewsk 530 CU 17 LIH 10:07:02 5/ 27 03.33 1512.063 0
102 Chris Osbo/49 94 CU 17 LIH 10:15:57 136.971 04.17 1506.009 0
103 Ed Dobaczewsk 542 CU 17 LIH 10:07:22 6/ 27 03.53 1505.944 0
104 Rob Smith 12938 CU 17 CU 10:09:15 47/ 73 04.04 1504.054 0
105 Ed Dobaczewsk 568 CU 17 LIH 10:07:51 7/ 27 04.22 1497.158 0
106 Zenon Broniar 22217 CU 17 CU 10:10:48 33/ 83 04.52 1490.903 0
107 Rob Smith 12912 CU 17 CU 10:10:00 48/ 73 04.49 1490.782 0
108 Zenon Broniar 22216 CU 17 CU 10:11:02 34/ 83 05.06 1486.859 0
109 Rob Smith 12908 CU 17 CU 10:10:19 49/ 73 05.08 1485.249 0
110 Rob Smith 12930 CU 17 CU 10:10:19 50/ 73 05.09 1485.220 0
111 Rob Smith 12957 CU 17 CU 10:10:20 51/ 73 05.09 1484.959 0
112 Rob Smith 12947 CU 17 CU 10:10:23 52/ 73 05.12 1484.090 0
113 Rob Smith 12931 CU 17 CU 10:10:26 53/ 73 05.15 1483.221 0
114 Rob Smith 12904 CU 17 CU 10:10:30 54/ 73 05.19 1482.064 0
115 Chris Osborne 80 CU 17 LIH 10:17:26 2/ 49 05.46 1481.841 0
116 Chris Osborne 5 CU 17 LIH 10:17:29 3/ 49 05.49 1481.040 0
117 Rob Smith 12919 CU 17 CU 10:10:34 55/ 73 05.23 1480.910 0
118 Chris Osborne 61 CU 17 LIH 10:17:30 4/ 49 05.50 1480.773 0
119 Zenon Broniar 211 CU 17 LIH 10:11:27 35/ 83 05.31 1479.693 0
120 Joe Oberda 160 CU 17 LIH 10:14:04 18/ 39 05.52 1476.503 0
WinSpeed-1 SWOA 07/31/17-18:31
Weekly Race Report Page 3
Open and Junior Category
Name: 11C GEORGETOWN Young Bird Race Flown: 07/29/2017

POS NAME BAND NUMBER CLR X ARRIVAL KMS TOWIN MPM PT
121 Chris Osborne 62 CU 17 LIH 10:17:54 5/ 49 06.14 1474.397 0
122 Rob Smith 12937 CU 17 CU 10:11:03 56/ 73 05.52 1472.592 0
123 Joe Oberda 179 CU 17 LIH 10:14:36 19/ 39 06.24 1467.714 0
124 Joe Oberda 176 CU 17 LIH 10:14:37 20/ 39 06.25 1467.441 0
125 Joe Oberda 169 CU 17 LIH 10:14:38 21/ 39 06.26 1467.168 0
126 Joe Oberda 157 CU 17 LIH 10:14:39 22/ 39 06.27 1466.895 0
127 Joe Oberda 174 CU 17 LIH 10:14:40 23/ 39 06.28 1466.623 0
128 Joe Oberda 271 CU 17 LIH 10:14:45 24/ 39 06.33 1465.261 0
129 Joe Oberda 189 CU 17 LIH 10:14:51 25/ 39 06.39 1463.630 0
130 Joe Oberda 272 CU 17 LIH 10:14:52 26/ 39 06.40 1463.359 0
131 Joe Oberda 153 CU 17 LIH 10:14:52 27/ 39 06.40 1463.332 0
132 Joe Oberda 161 CU 17 LIH 10:14:58 28/ 39 06.46 1461.732 0
133 Joe Oberda 159 CU 17 LIH 10:14:59 29/ 39 06.47 1461.461 0
134 Zenon Broniar 22208 CU 17 CU 10:12:33 36/ 83 06.37 1461.102 0
135 Hal Hickto/13 418 CU 17 10:57:09 192.581 10.18 1457.288 0
136 Ed Dobaczewsk 545 CU 17 LIH 10:10:29 8/ 27 07.00 1451.038 0
137 Zenon Broniar 22213 CU 17 CU 10:13:12 37/ 83 07.16 1450.334 0
138

Sponsored content






Subject: Re: Very surprised!

---

| | |
| --- | --- |
| Very surprised! | |