Bucktons 2017 Calendar
Who is online?
In total there are
25
users online :: 2 Registered, 0 Hidden and 23 Guests :: 2 Bots
Boosey
,
oldstrain
Most users ever online was
144
on Thu Apr 05, 2012 11:37 am
Pigeon World Forum, Fancier of the Year Trophy.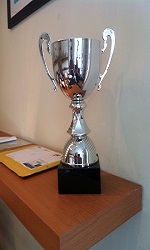 Top posting users this week
Sir Rene Archer wins 1st & 2nd club.
Rene Archer wins 1st and 2nd from Messac 118 miles on the 02/06/12 with a 2year old Jan Aarden which was lightly raced as a yearling...... Rene also took 1st on the 19/05/12 from Carentan 62 miles with a Barker, his daughters were also 2nd in the same race where they were the only birds home on the day.....Well done to Rene and his daughters.
Links.
Statistics
We have 1098 registered users
The newest registered user is chuda

Our users have posted a total of 155114 messages in 10299 subjects

Oldstrain/Darren`s Winner of winners. 2012.
From Fed Topper to Master Chef
The N.E.H.U race from Melton Mowbray 21/4/2012 was won by Peel bros of South Shields, they took 1st club 1st fed, also taking 2nd and 4th club and 15 of the 25 birds clocked in the club......well done Peel brothers.
John Gibbs young pied/grizzle winner.
Author
Message
blueskylofts
Youngbird





Posts

: 1433


Join date

: 2016-02-28


Age

: 63


Location

: Pontivy, Central Brittany, FRANCE



Subject: Young Bird Fly-away Sat Jun 04, 2016 8:24 am

---

As you guys may know, I was very late starting breeding as I am starting again from nothing.

Anyway - I now have a new young bird loft (10 foot by 8 foot, with two sections) and my first round of Y/B's settled in it.

However, these young birds are a bit older than I would have liked but circumstances didn't allow anything else. I asked David for his advice on how to stop them going crazy the first few times I let them out and he advised that I soaped their wings, which I did,
but then thought - "They have to get up and fly sooner or later, and if I leave them too long, they will be very strong"!

So I didn't feed them yesterday morning as well as the night before, and last night I opened the loft doors. At first, they just walked around outside the loft, like they had done before, then hopped back up onto the decking that I have made outside their loft.

Then as normal, they flew onto a nearby shed roof, then onto the loft roof. THEN - they all took off and started flying around the loft like mad things. I had forgotten just how fast pigeons can fly!

Anyway to cut a very long story shorter, over the next 2 hours they flew onto the house roof, into the trees, landed on top of the chimney pot, a few flew back to the loft, then took off again and generally messed about.

At one stage, all 6 y/b's were on top of the loft and I tried to call them in, but of course they were not interested in the slightest. After a long hard struggle, I managed to get 3 in, but the other 3 sat on the loft roof.

Then just as it was getting a bit darker - Whoosh! the 3 birds on top of the loft took off, climbed higher and higher and further and further away and that was the last time I saw them. By the time it was too dark to see, I gave up and shut the loft up.

Oh Bum! I hope they will return today, but somehow, I can't see it. They haven't had time to orientate themselves to the loft and I can't see how they can find their way back home. BUT - I am trying to keep optimistic. If they do find their way back, they really will have learned something.

I remember one of our members saying what a stressing time it was, letting y/b's out of the first few times, and I agree. I was almost pulling my hair out last night.

Phil (blueskylofts)


oldstrain
Oldbird





Posts

: 10286


Join date

: 2011-01-03



Subject: Re: Young Bird Fly-away Sat Jun 04, 2016 9:17 am

---

at least they have had a good look about phil so they may turn up yet I have had a 3 night out myself they stayed out 2 nights but all came back so don't give up on them just yet ...be careful letting ybs out on racedays though ...hope they turn up for you atb

Lofty
Youngbird





Posts

: 1437


Join date

: 2015-10-07


Location

: Swansea



Subject: Re: Young Bird Fly-away Sat Jun 04, 2016 9:17 am

---

Phil, I'm in exactly the same position as you , first time back for years, settling new ybs, and ours did the very same thing, had a walk around the loft took off , went crazy and we had a hell of a job getting them in, 3 , like yours decided it was warmer on the chimney pots so they stayed out all night, following morning no sign of them, but a bit later they all turned up, still didn't come to the loft and stayed out for another night, they are now 3 of our best flyers, keep the faith Phil they'll turn up I'm sure, they don't half test our patience

Knackered
Oldbird





Posts

: 5811


Join date

: 2013-03-11



Subject: Re: Young Bird Fly-away Sat Jun 04, 2016 10:04 am

---

Lofty wrote:

Phil, I'm in exactly the same position as you , first time back for years, settling new ybs, and ours did the very same thing, had a walk around the loft took off , went crazy and we had a hell of a job getting them in, 3 , like yours decided it was warmer on the chimney pots so they stayed out all night, following morning no sign of them, but a bit later they all turned up, still didn't come to the loft and stayed out for another night, they are now 3 of our best flyers, keep the faith Phil they'll turn up I'm sure, they don't half test our patience

Faith

you need bucket loads of it

to have any chance of surviving in our sport Lofty. History suggests thou

many loose it along the way I'm

 

.  

Boosey
Youngbird





Posts

: 1402


Join date

: 2013-08-09


Age

: 46


Location

: Basildon, Essex



Subject: Re: Young Bird Fly-away Sat Jun 04, 2016 10:06 am

---

We all feel your pain lofty, there's probably not a single member that this hasn't happened to at 1 time or another.
It's not always possible for those that work to let their squeekers out when needed.
It's best to put them on the roof of the loft in a crate that they can see out of in all directions for a few days.
I had 16 latebreds go up and away last year lofty, I only had 3 come back and one reported in Brighton.

blueskylofts
Youngbird





Posts

: 1433


Join date

: 2016-02-28


Age

: 63


Location

: Pontivy, Central Brittany, FRANCE



Subject: Re: Young Bird Fly-away Sat Jun 04, 2016 2:10 pm

---

oldstrain wrote:

at least they have had a good look about phil so they may turn up yet I have had a 3 night out myself they stayed out 2 nights but all came back so don't give up on them just yet ...be careful letting ybs out on racedays though ...hope they turn up for you atb

Hi Everyone

A little up-date.

I let the remaining 3 young birds out this morning, they sat on the loft roof for while, then took of and had a 'blat' around for ten minutes. The landed on the house roof, but after 5 minutes of that came onto the loft roof.

One came in reasonably well when called, then I had to wait until the other 2 decided to come in. That took another 45 minutes.

I was getting on with my jobs later in the morning, when I notice one of the missing birds on the loft roof. It looked very tired but it took it another one and a half hours to come into the loft.

So things are getting better - S L O W L Y, slowly.

Thank you to everyone that sent understanding words. And all the very best to those who are racing today.

Cheers

Phil

Boosey
Youngbird





Posts

: 1402


Join date

: 2013-08-09


Age

: 46


Location

: Basildon, Essex



Subject: Re: Young Bird Fly-away Sat Jun 04, 2016 4:22 pm

---

Nice one Phil at least that's one back, your doing the right thing poytering around the garden doing jobs, they feel confident when your about

blueskylofts
Youngbird





Posts

: 1433


Join date

: 2016-02-28


Age

: 63


Location

: Pontivy, Central Brittany, FRANCE



Subject: Re: Young Bird Fly-away Sat Jun 04, 2016 4:58 pm

---

Boosey wrote:

Nice one Phil at least that's one back, your doing the right thing poytering around the garden doing jobs, they feel confident when your about

Thanks for that Boosey - it also helps to keep busy, stops the mind from worrying too much.

Nothing since though - but I am optimistic.

Phil

peel bros
Oldbird





Posts

: 9378


Join date

: 2009-03-27


Age

: 52


Location

: south shields



Subject: Re: Young Bird Fly-away Sat Jun 04, 2016 6:23 pm

---

I hate ybs nowt but a worry

Sponsored content






Subject: Re: Young Bird Fly-away

---

| | |
| --- | --- |
| Young Bird Fly-away | |